Custom Phone Skins - Create Your Own
Whatever phone you use, there's no doubt it could use an upgrade in style to match your personal taste. The best way to do it is to design your own personalised phone skins which are a vinyl adhesive cover that is removable without leaving any residue. With our amazing interactive application, its super easy to create your own mobile phone skins for iPhone, Samsung Galaxy, HTC, BlackBerry, Nokia and many more models. Match your style while also protecting your phone against dust, scratches and UV damage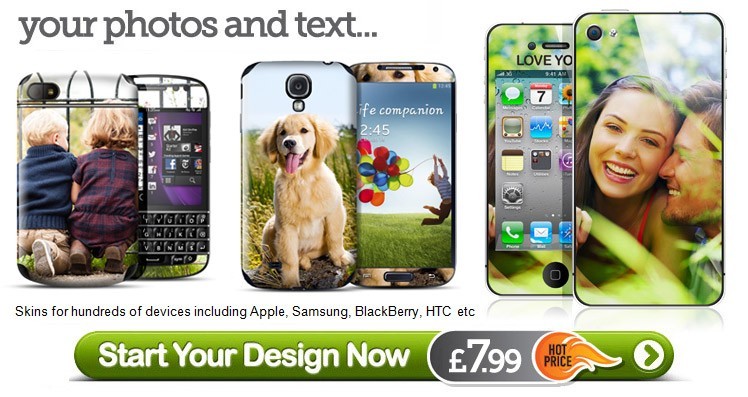 3 Steps to make your own Personalised Phone Skin Stickers
Wrappz makes it easy to design your own custom phone skins that match your taste perfectly. Simply upload an image and add text (in a variety of font styles and colours) you want to have printed using out designer app and edit it till it's just right. You can use upload an image from your local system or import a picture from your Instagram or Facebook accounts. We even have a gallery full of hundreds of images that include famous artists, slogans and patterns. There's no end to the customised skins you can create, so just let your imagination run wild.
These cell phone vinyl skins not only keep your device intact, they keep you from losing your phone too. Personalization makes it easier to spot your phone if it becomes lost in a paper shuffle or left on a bench at the gym. They make for decent gifts, as you can put fond memories right there in a person's hand.
Get your Custom Phone Sticker Skins in just 3-4 days
We use the highest quality vinyl and 3M's patented adhesive to produce your skins so that they last through years of use and look amazing the whole time. You won't end up with any air bubbles or mess when removing the skin.
Because we produce all our skin stickers in the UK, you can expect them to be delivered to you in 3-4 working days.