Please Note: We are taking orders as usual and our delivery times are unaffected.
Personalised iPhone Cases
Design an iPhone case using your own images or choose one of our stunning templates to customise. Your beloved iPhone is essential to you keeping up with the latest things in life and taking jaw-dropping pictures for your social feeds, so why not protect it with a personalised phone case from Wrappz
Create completely unique phone cases that will make an impact - and resist one too - using our simple, user-friendly online app. We've used a lot of high tech wizardry to bring your designs to life on your iPhone, but it's so simple you would never know!
To begin personalising your own iPhone case, start by selecting your model below. We stock cases from Apple's newer models - the iPhone X, XR, XS and XS Max - to their older designs - from the iPhone 5c to the iPhone 8.
Wrappz personalised iPhone cases are made from the highest grade materials and precision-made to fit your Apple iPhone device. You can create your own completely unique design or use one of our design templates to give you a kick start. Simply choose the case type you want and then get designing!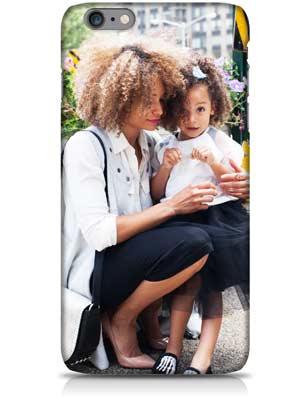 Why Pick a Wrappz Personalised iPhone Cases?
Here at Wrappz, you can design a personalised case for your iPhone instantly and easily, saving you time and money. You can make your cover using your favourite photos and then add text to your amazing design. Now you can make the world's most popular smartphone unique to you. Go a step further, adding your favourite photos of your friends and family or perhaps a pet. A personalised iPhone case makes the ideal gift for any occasion like Birthdays, Valentine's Day or Christmas.
How do I personalise my iPhone case?
Our clever application makes designing your personalised Apple phone case effortless, just choose your iPhone model above and start creating amazing designs! You then have three options, to design from scratch, from a custom template or for your business.
Design your custom case from scratch...
The first option means you can add as many photos as you like and then lay them out however you please! You can scale, rotate, change to black and white, along with many more options including adding text. Stand out from the crowd with your own unique iPhone cover creation!
Design your case from our custom templates...
We also have many pre-designed Apple iPhone templates for you to use where you work around our stock designs to create your personalised phone case. These templates make creating beautiful collage designs super easy. Let your creativity run wild! We have hundreds of great designs to choose from and personalise.
Design your case for your business…
Promote your company or maybe an event with a lovely looking personalised iPhone case that displays your logo according to your branding. Marketing your business, club or event has never been so easy and we offer great discounts on bulk orders!
Wrappz personalised iPhone cases are a premium product in absolutely every way; the print quality is superb with high-resolution imagery that's vibrant, ensuring your design lasts the life of the case (high-quality image files recommend for best results). Each case is produced from ultra-durable materials, strong enough to survive the bumps and scrapes of everyday wear and tear while keeping your expensive phone safe and protected. Unlike a lot of other phone cases on the market, our print process allows a complete wrap of your design, that means the print covers the whole case including the sides, top and bottom. We continually update our range of both the template layouts and iPhone models available so when you change your phone you can also update your case to keep it safe.