Personalised Phone Cases
Make your own phone case with Wrappz photo phone cases. We have a range of covers available for models, including Apple, Samsung, LG and Google.
Designing your own phone case has never been easier. Select your device, upload your photos, add text and choose a background colour for just £14.95.
You can choose up to an 8 image template, or select one of our monogram or marble designs.
These durable cases are printed with vibrant, long lasting images. We use the latest 3D printers meaning all sides of the case are decorated.
Create a phone case that suits your style.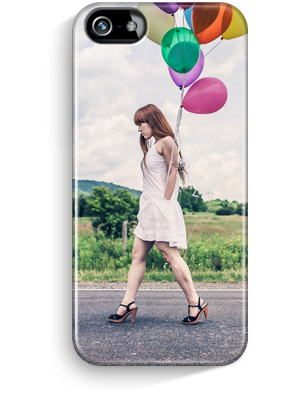 What are Personalised Phone Cases?
Wrappz personalised phone cases are visually stunning and provide robust protection. Cases are available for phones, iPads and iPods. Design a photo phone case to add style with protection.
Design your own phone case - simply upload your own photos and text. We have galleries of artist's designs which you can use to make your own phone case design. You can even import images straight from your Facebook or Instagram accounts.
Our custom phone cases are manufactured from the highest quality materials and use state of the art printing processes for stunning high quality images. These protective customised phone cases are durable, lightweight and long lasting.
Our phone covers are designed to perfectly fit most popular mobile brands including Apple iPhone, Blackberry, HTC and Samsung Galaxy. Personalised phone cases make a great gift for a loved one or a treat for you.