Personalised gifts add that extra touch to make your gift stand out from the rest. Because what better way is there to show you've put in the effort than personalising your gift especially for them?
And luckily for you, personalising a gift is now easier than ever!
In this guide, you'll find loads of personalised gift ideas for any type of recipient with tips on easily customising a gift by adding your own photos or text using our super-simple personalisation tool.
Whether you're looking for cute personalised gift ideas for her or funny personalised gifts for him, make this year's gift for them more special and unique than ever. Ready to find the perfect gift? Let's go!
Personalised gift ideas for everyone
Adding a photo or personal note to a gift makes it so much more thoughtful. And you can create something personalised in just a matter of minutes! You'll quickly find out how easy it is to personalise gifts yourself using our simple tool.
So, let's have a look at some of your different options. Here are our most popular personalised gift ideas available in the UK. Each of these gifts will surely bring a smile to your loved one's face.
Personalised Photo Cushions – from
£14.95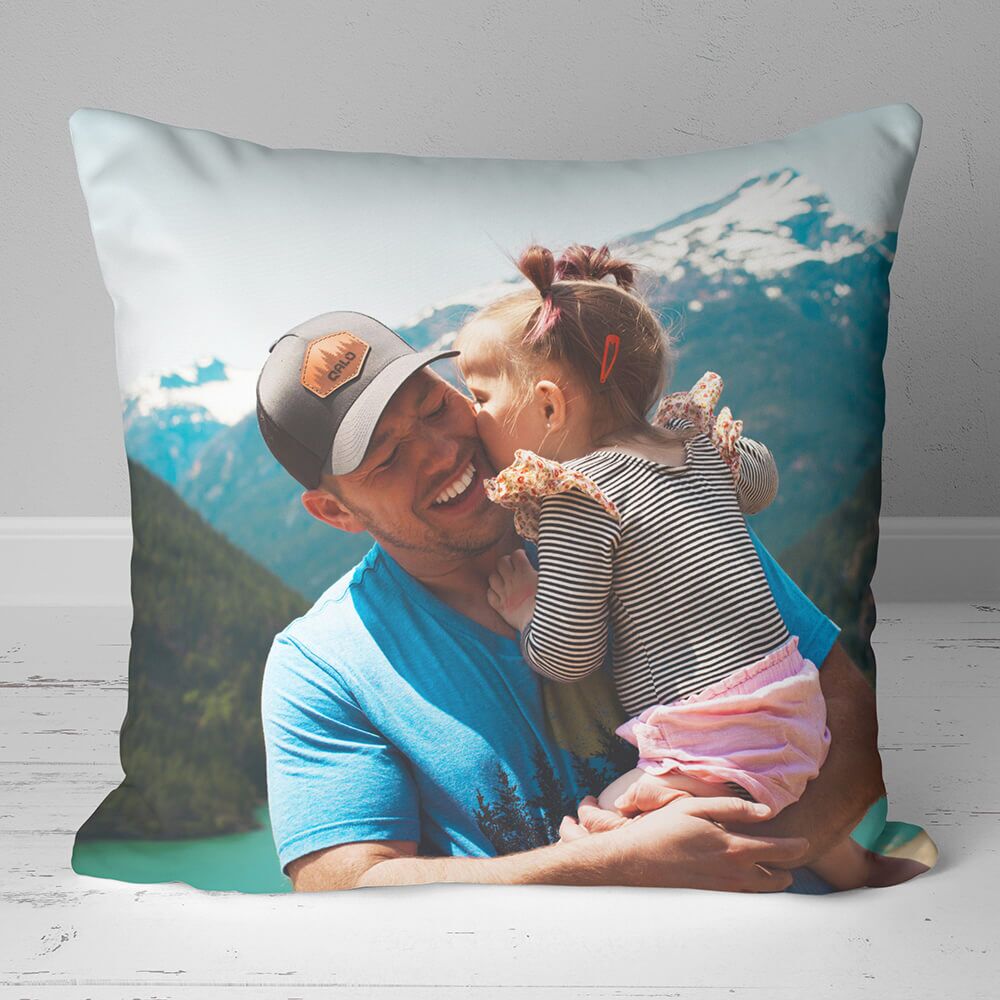 Brighten up someone's home with a personalised photo cushion featuring photos and text of your choice. You can pick between luxurious smooth linen or faux suede.
The outside print is entirely up to you. Is it a gift for your mum? A photo cushion is a great personalised gift idea for her. You can make a beautiful collage, just like the cushion on the image above. You can find this specific template (and many more!) in our simple designer tool and edit the photos by uploading your own.
Do you prefer to create something yourself from scratch? No problem! Just use the personalisation tool to build a personalised cushion, exactly how you want it.
Personalised Mugs & Glasses – from
£9.95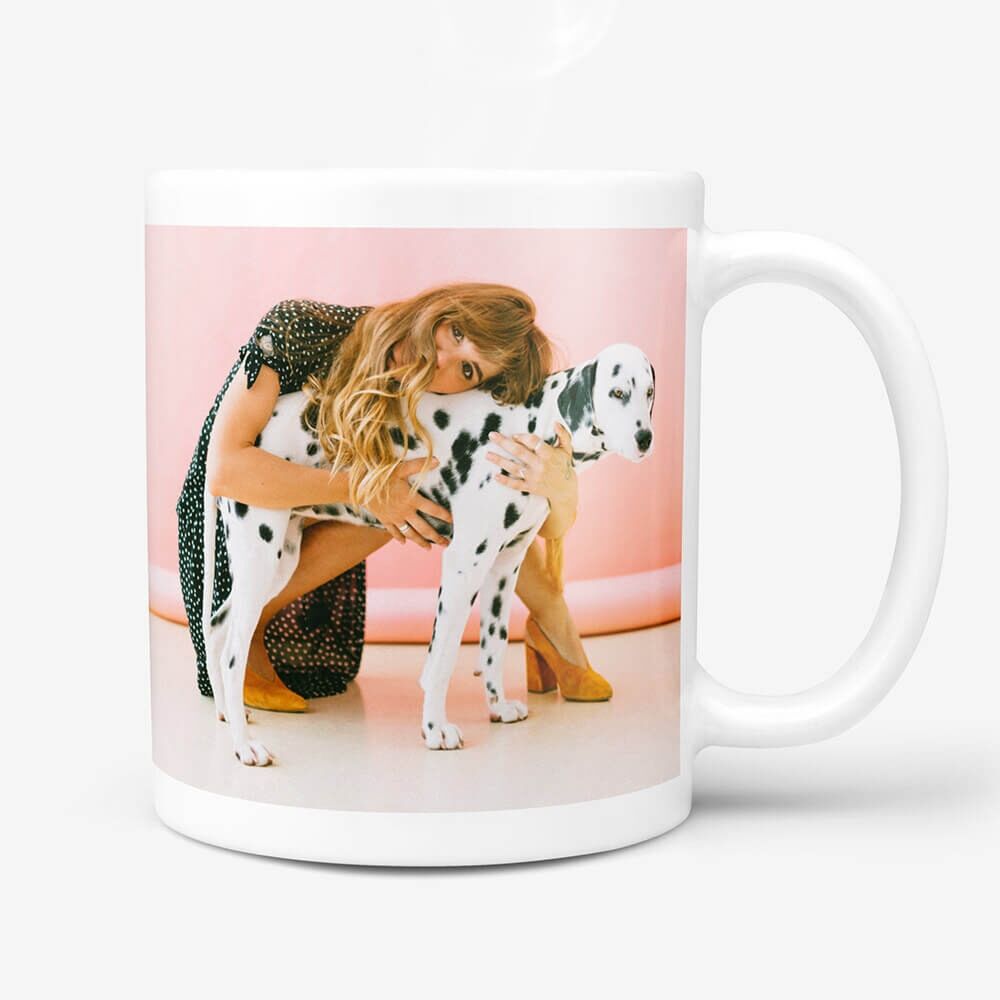 Does your friend at work keep "accidentally" stealing your mug? Why not treat her to a personalised mug with a photo of her from last year's Christmas party on it? She'll absolutely love it; plus she won't get away with mugging yours again!
Our range of personalised mugs & glasses also includes sports bottles, thermal travel mugs, and even personalised whiskey glasses.
You can easily personalise the mugs or bottles by using our simple tool, where you add your own photos, images, or text. The whiskey glass comes with laser-engraved measure lines which you can name yourself.
Is it for your mate Dave who always fills the drinks fuller and fuller the later it gets? Then why not give him a personalised whiskey glass with a "single measure", "double measure", and "Drunk Dave's measure"? Cheers to that!
Personalised Water Bottles – £19.95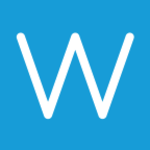 If you're looking for personalised gift ideas for that one friend who's always outdoors then you can't go wrong with these beautiful personalised water bottles.
These double-walled stainless steel bottles are incredibly durable, and we'll engrave your personalised text on them to make them even more unique. You can choose between eight different colours and three different styles of personalised, engraved text.
It's entirely up to you!
Personalised Protective Face Masks – £7.95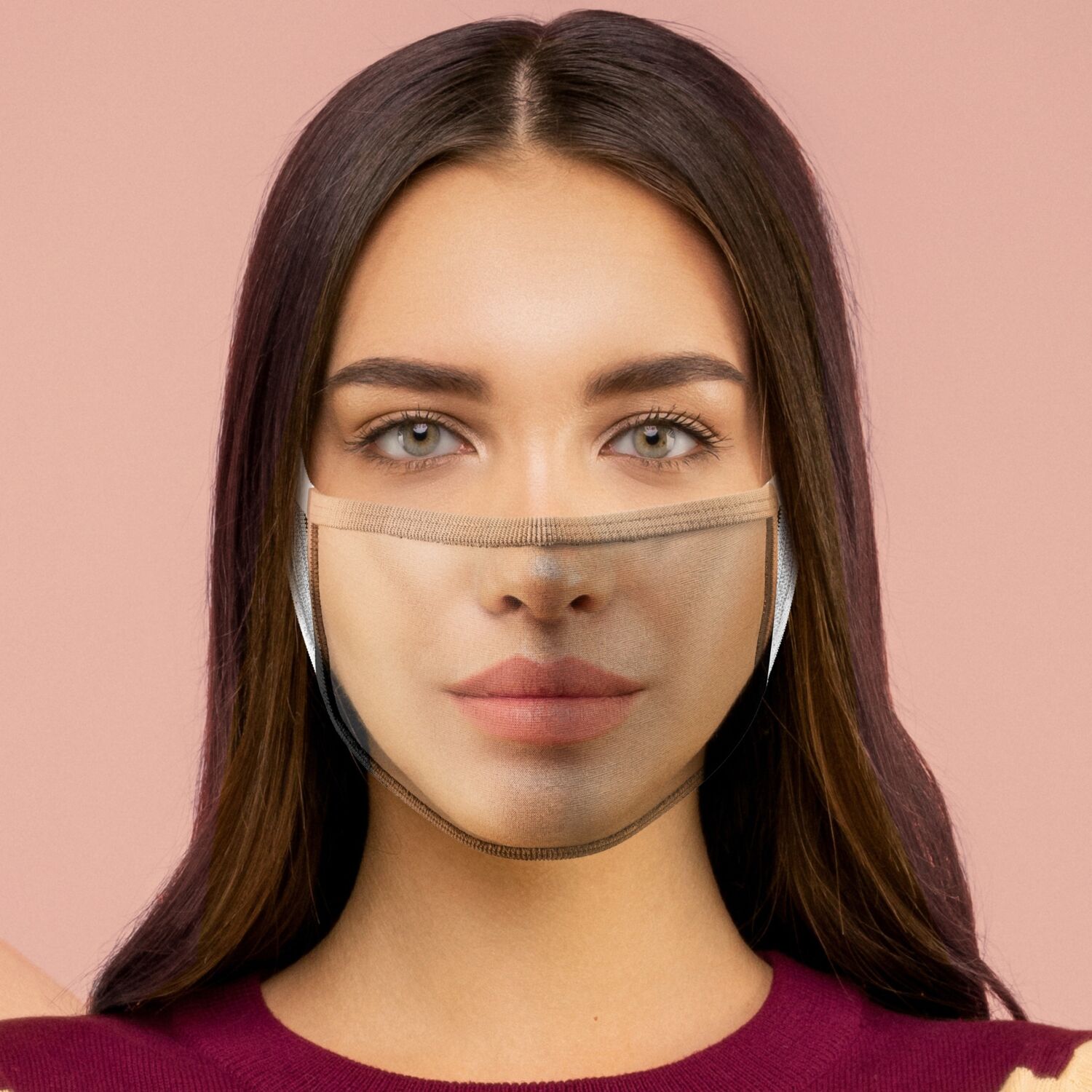 The most useful gift you can give at the moment: a personalised face mask! Show your loved ones how much you care about them and their safety with one of these protective, reusable masks.
They're available in various sizes, and you can choose from many different designs or create your own. Get designing!
Personalised Snoods – £9.95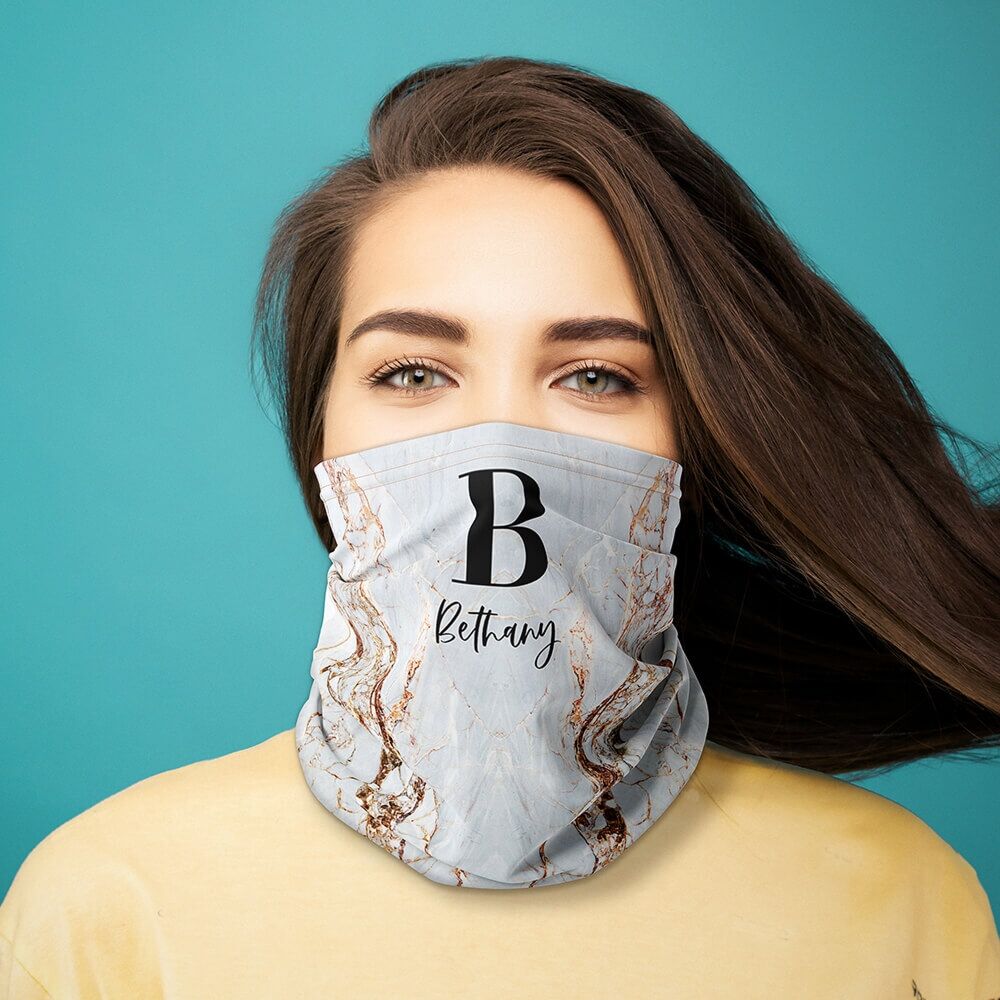 We love snoods because you can wear these face coverings in many different ways. You can wear it like a face mask as shown in the picture (which also keeps your neck warm during winter), or why not try it as a bandana or headband instead.
Just add your photo or image using our designer tool, or choose from one of our stunning (and sometimes silly!)  pre-made snood designs. You can personalise your gift even further by adding text or the recipient's name.
Personalised Fridge Magnets – £8.95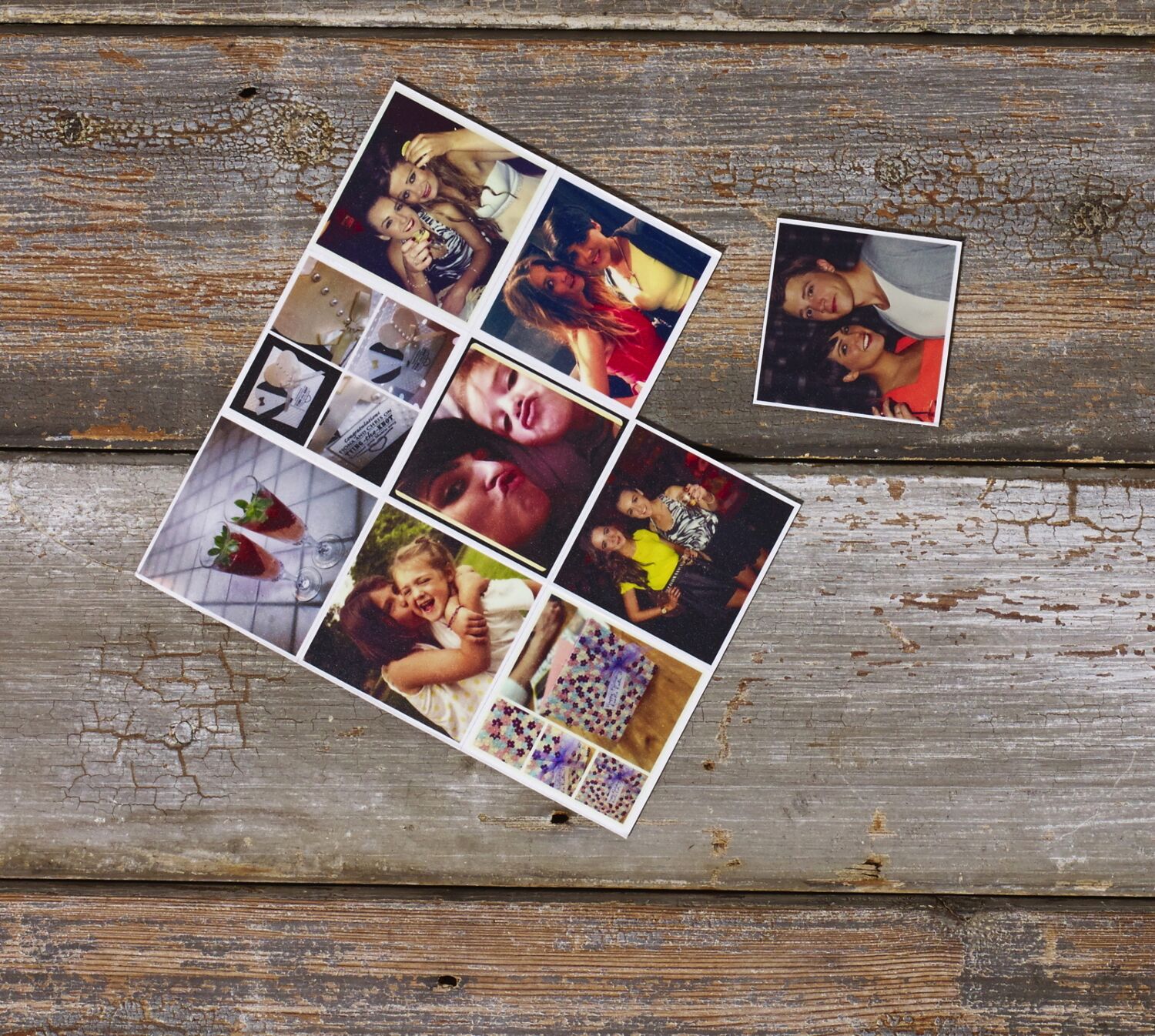 We all have that friend whose fridge is filled with magnets from around the world. We get it, collecting fridge magnets is fun! And now, you can create your own to further upgrade their collection.
PS: This is also a great idea if they forgot to bring a magnet back home from a holiday. Just use their favourite holiday pic and create them a personal little souvenir!
Personalised Aprons – £19.95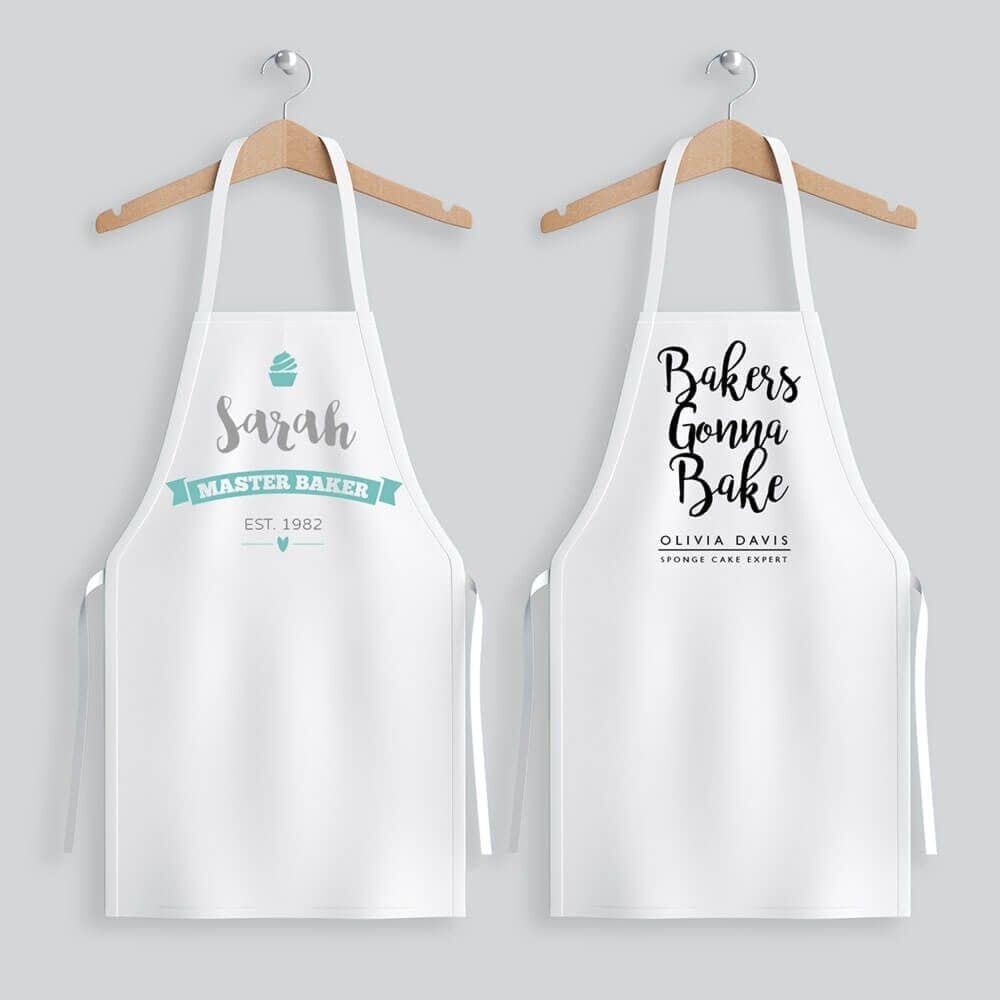 For the Best British Baker or the Gourmet Grillmeister. Show them how much you love their cooking with one of these personalised aprons.
These always go down a storm as a present, making them some of our most popular personalised gift ideas for him and her available!
Personalised Bags – from £9.95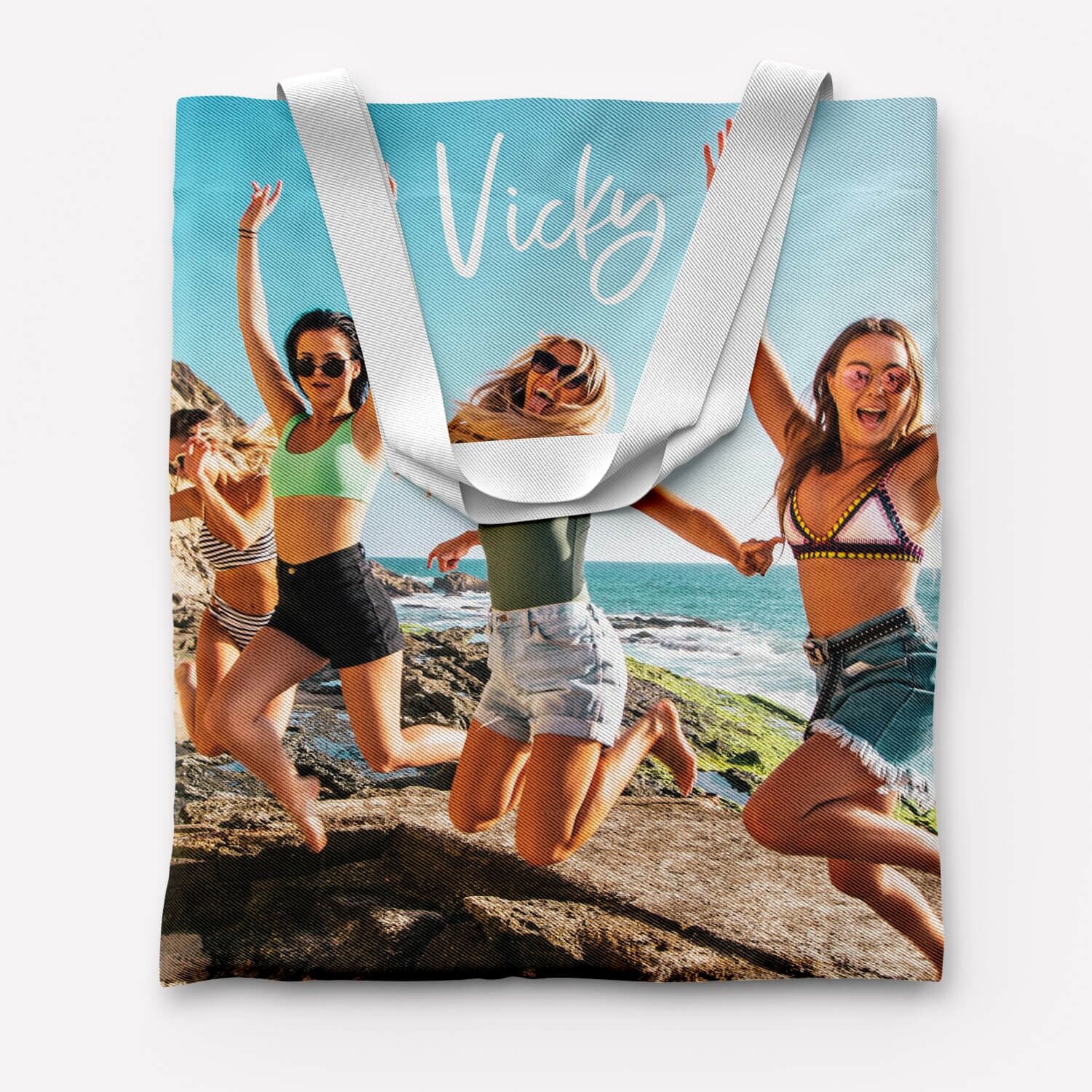 Tote bags, makeup bags, gym bags… We've got it all! And you design them just the way you like them.
Take Vicky's bag above with her and her friends absolutely loving life. Relive that beach holiday every time you're going out with our personalised bags!
Personalised Beach Towels – £29.95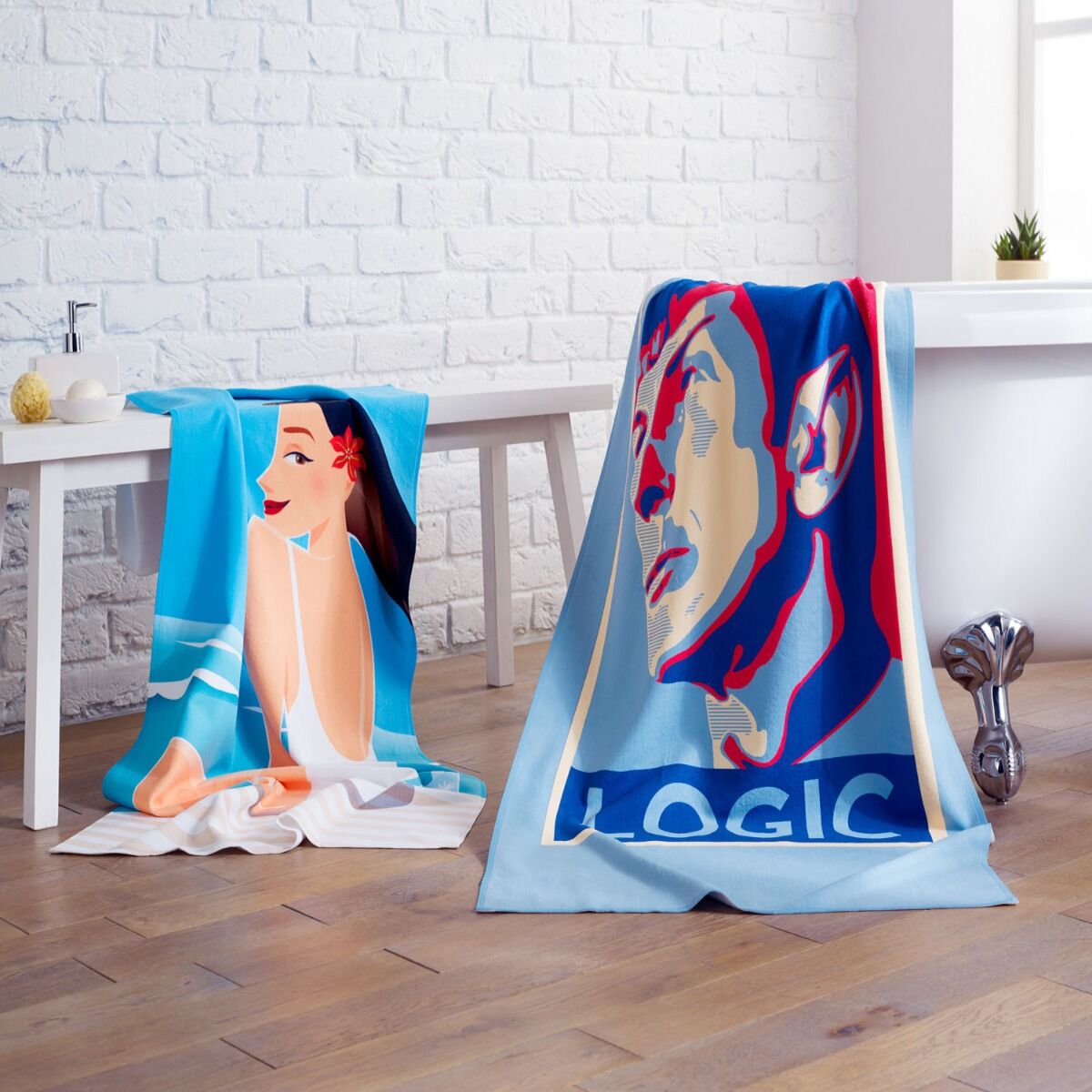 Talking of beach holidays, why not give your mate this personalised beach towel as a gift, still in time for summer?
They're super soft and absorbent, and we've already lined up loads of starter designs for you to pick from as a base. Time to get creative!
Personalised Mouse Mats – £7.95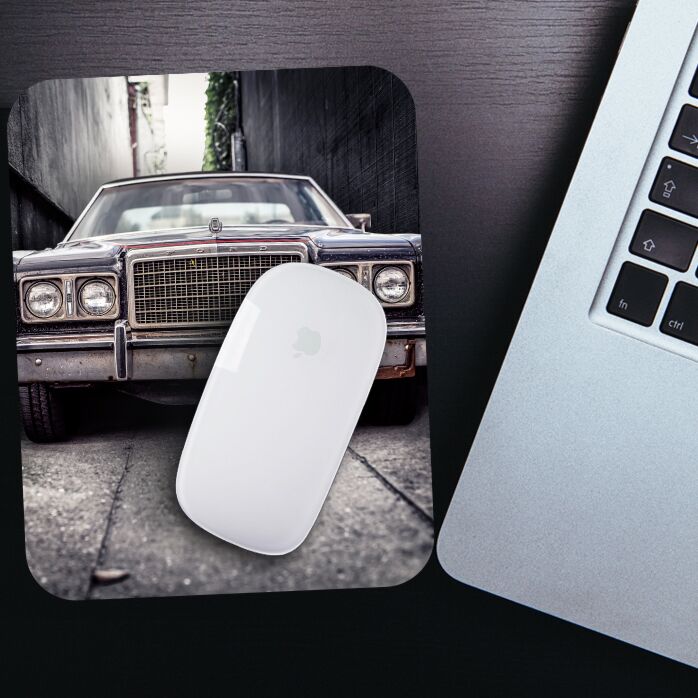 Brighten up their home office with one of our durable neoprene fabric mouse mats. These non-slip mouse mats make the perfect type of personalised gift idea for anyone whose desk can do with a personal touch.
Personalised Faux Leather Passport Cover – £18.95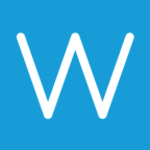 After a year at home it looks like we can finally think of travelling again; so what better gift to give than a personalised faux leather passport cover? These animal-friendly covers are durable, stylish, and fully customisable with whatever print you like. The ideal post-COVID treat!
Personalised Keyrings – £9.95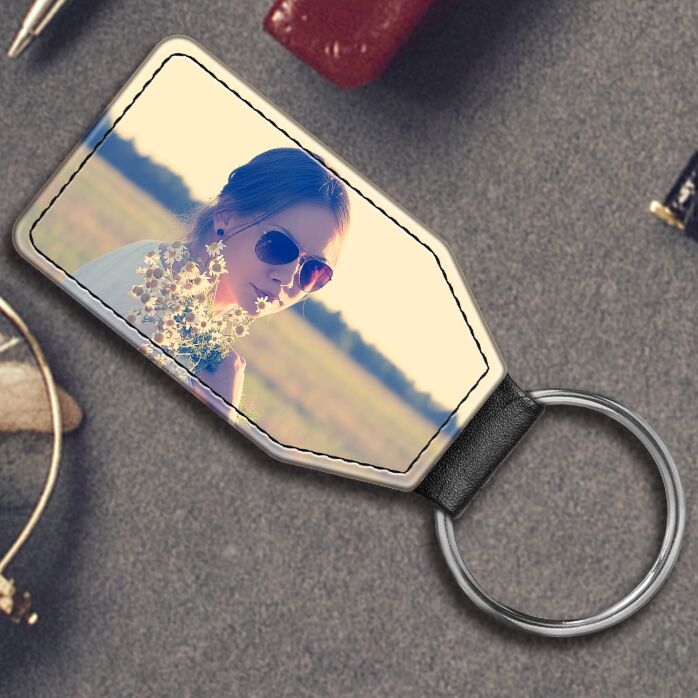 Looking for a small yet meaningful gift? Why not give them a heart-warming faux leather keyring. It's the ideal personalised gift idea for your mum, grandma or partner!
Personalised Photo Frames – £9.95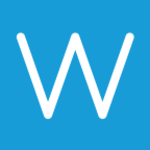 Last up is what you might call the OG of the personalised gift ideas. Because what's more personal than a photo frame with their favourite photo of the two of you? Let them relive those treasured memories with this landscape-style glass photo panel.
Ready to treat your loved ones to beautiful personalised gifts? Then hop over to our personalised gifts section and start creating something magical!