Apple iPhone Cases
Create your very own, unique photo iPhone case. Pick up to 8 photos to add onto your case, write text and choose a background colour all with our easy-to-use design application. You can also choose from a range of cases that have been designed from our incredible artists. There really is something for everyone.
Start creating your iPhone cover for just £14.95.
Wrappz cases are: 100% polycarbonate, precision to fit any device, made to access to all ports, durable, lightweight, 3D printed and affordable.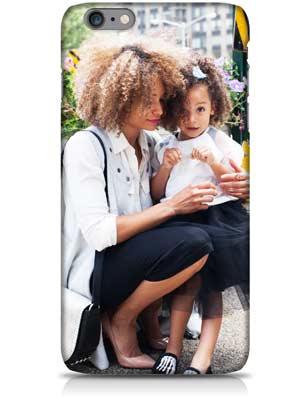 About our Personalised iPhone Cases?
Design personalised iPhone cases quickly and simply, you can make your case using your favourite photos and then add text to your design. Make your phone as unique and stylish as you are. You can use your favourite photos of your friends and family or perhaps a pet. A personalised iPhone case makes the ideal gift for any occassion like Birthdays, Valentine's Day or Christmas.
Our clever application makes designing your iPhone case childs play, just choose your iPhone model above and then the first option you have is to make your design from scratch. This first option means you can add as many photos as you like and then lay them out however you please, scale, rotate, change to black and white and loads more options including text. We also have many pre designed templates for you to use where to produce your design you only have to click on the photo space available and upload your chosen image. These templates make creating beautiful collage designs super easy.
Promote your company or maybe an event wherever you go with a lovely looking, branded iPhone case displaying your logo or any other image you like. Marketing your business, club or event has never been so easy and we offer great discounts on bulk orders.
Wrappz personalised iPhone cases are a premium product in absolutely every way, the print quality is superb with high resolution, vibrant images that will easily last the life of the case (please do ensure you use a good quality image). The cases themselves are produced from ultra durable materials, strong enough to survive the bumps and scrapes of everyday wear and tear while keeping your expensive phone safe and protected. Unlike a lot of other cases on the market our print process allows a complete wrap of your design, that means the print covers the whole case including the sides, top and bottom. We continually update our range of both the template layouts and iPhone models available so when you change your phone you can also update your case to keep it safe.